Items with star are recommended by our chef and patrons
Enjoy up to 4 pieces per order. Promotion valid while stocks last.
Set comes with rice and miso soup. Promotion valid till further notice.
Available from Monday to Friday excluding Eve and Public Holiday.
Set comes with miso soup and coca cola.
Chicken Katsu Ju VM
Spicy Tori Chicken Ju VM
Spicy Tori Chicken Udon VM
Mala Chicken Karaage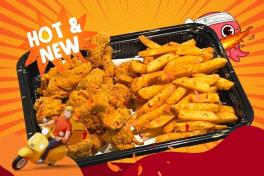 Chicken Karaage with Mala Fries
Mala Fries
4 favourites Yakitori styled rice box to choose from.
Tobimayo Inari
Lobster Salad Inari
Inari
A minimum order of 2 pieces of any sushi selection is required.
Hei Shake
Sunshine Maki
Hei Dragon Maki
Cheesy Beef Neta
Tori Neta
Hei Heiwa
Hei Sora
Try our refreshing new sushi choices. Guaranteed it will be blazing hot.
Gyu Bibinba
Tori Bibinba
Hotate and Wakame Baked Rice
Sashimi Baked Rice
Unagi Baked Rice
Shake Carpaccio
Sashimi Salad
Hei Salad
Gyu Yanagawa
Katsu Yanagawa
Unagi Yanagawa
Shake Kara
Saba Kara
Ika Kara
Spicy Salmon Donburi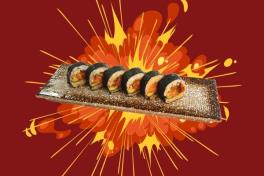 Spicy Salmon Makimono ( 6 pieces )
AVOCADO SALAD
TERIYAKI SALMON SALAD
TERIYAKI CHICKEN SALAD
One day PRE-ORDER is required. Strictly available only for self collection at our outlets.
Royal Chocolate Truffle
New York Cheese Cake
Kinoko Itame
Asari Hotplate
Choose from our selection of refreshing beverages!
Mango Avocado
Pink Lady
Tropical Mango